History of Omsk culturials life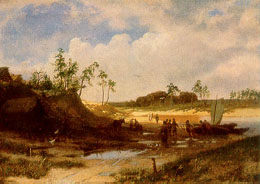 The greatest cultural values are concentrated in the museums of the Omsk - regional Museum of Local Lore and Museum of Imitative Arts.
Regional Museum of Local Lore was founded in 70 years of last century by West Siberian department of the Russian Geographical Society.
This Museum is a great light - grey building in Omsk. Thousands of visitors go to it every year to see the strange and beautiful thing if contains about history of the West Siberia. In othen pants of the museum there are rooms and halls containing things which have been brought from pants all over the Russia . Museum of I.A. has beautiful works of famous Russian and European masters of the past. Gratis collection of bronze and porcelain hand-made goods of Russian, French sox and Chinese works and factories.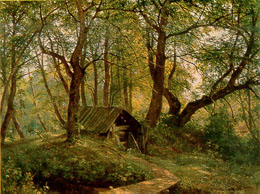 The Art Gallery has huge guantitirs of the oil-painting paints by buns painter. More than half of them any dedicated to the Siberia, its nature are to the people who live there: "The Siberian world's end", "Evening", "Golden Autumm" by A.Liberov.
The oldest painters in the Omsk , K.Belov. All of his creative work dedicated to the Siberian and it's people. He painted: " Woodcutten", "Baical", "Yenisei". Every day more that thousand people are visiting the Omsk Museume.
In 1957, on the side of the river "Om" was built a "painter's house" - beautiful 4 - floors building. There are situated studios of the regional department of the Painters Union.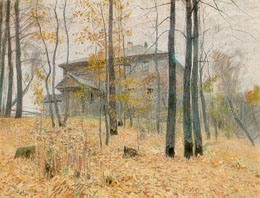 Besides that in the our city situated departments of the Writers Union, Journalists Union, and others union.
In the old city were only 2 libraries. Omsk today has more then, 100 libraries.
The Regional Library of A.S.Pushkin has more then 10000 books and magazines. It has very many books about economics, politics, history, literature. Some of the things which have been dugout in places where old cities once stood by men and women many hundreds of years ago. Today library has 1000 members.
This, the Regional Museum of Local Lore, Museum of Imitative Arts, and The Regional Library of A.S.Pushkin are the most important places of the Omsk with unique prehistoric and art collections.