Joint Stock Company Omsk Oil Refinery
Russian (Win1251)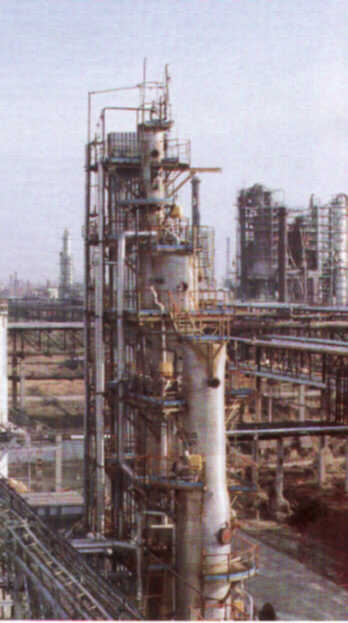 The first units of Crude Distillation Plant were commissioned in 1955. Presently the Plant is a powerful modern complex for production of a wide range of motor fuels as well as feed for upgrading processes and for lubricahts production. Modern measuring, monitoring and control facilities are extensively applied at the production units,including resently installed and successfully operating distributed control system MOD 300.
Agreement with French company Technip for construction of two Aromatics Complexes in Omsk and Ufa was called "Contract of the Century" by the press in 1970's. The Aromatics Complex consists of eleven closely interconnected process units. It combines a variety of processes including fine fractionation, hydrotreater, platformer, extraction, paraxylene production by adsorption, xylenes isomerisation (Isomar), aromatics transalkylation (Tatoray) and toluene thermal hydrodealkylation. The main process unit, also called "the heart of Aromatics", is Platformer with Catalyst Continious Regeneration.
Start-up of KT-1 Complex for heavy oil deep refining in 1994 allows to improve significantly quality and composition of finished products. This equals to yearly saving 2 to 3 mln. tons of crude that could be sold in Russian or world market. FCC upprading and commissioning of Kt-1 Complex enables Omsk Refinery to increase oil conversion rate up to 85%.
AO Omsk Refinery has a wide range of processes that allow to produce practically all kinds of fuels, lube oils and additives, high quality aromatic hydrocarbons, pentane, isopentane, catalysts, synthetic fatty acids and other products. Omsk Refinery is a major source of feed stock for petrochemical industry in Omsk, including such manufacturers as Omsktyre, Omskhimprom, Synthetic Rubber Plants, Technical Carbone Plant and others. AO Omsk Refinery also incorporates an efficient maintenance company and a broad social system comprising residential block of flats; child, fitness, health care institutions and other similar structures for Refinery employees. AO Omsk Refinery is one of the leading enterprises in Russia's oil industry.
The main way to further development of the Refinery is revamping the existing and constructing new up-to-date process units as well as expanding social infrastructure. To serve these purposes the Refinery has efficient building industry facilities -- automated concrete production Plant, brick factory, with capacity of 20 mln/pcs/year and also construction-mounting subdivisions able to realize on their own all kinds of construction projects required for the Refinery's activities and for the welfare of its workers.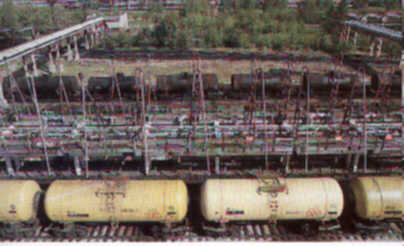 The Refinery has sufficient storage facilities to keep the volumes of feedstock and final products in efficient way as well as a broad transportation network. Shipments of final products are made taking into account the geographical position of the Refinery which is located in the centre of the Russian Federation. The greater quantity of the products is shipped by railway. Supplies to the vast areas of Tyumen North are carried out along water arteries of Siberia -- the rivers Irtysh, Ob and their numerous tributaries up to the Gulf of Ob and the Arctic Ocean. Pipe-line transportation is widely used for shipping too, and to local customers oil products are delivered by truck tankers.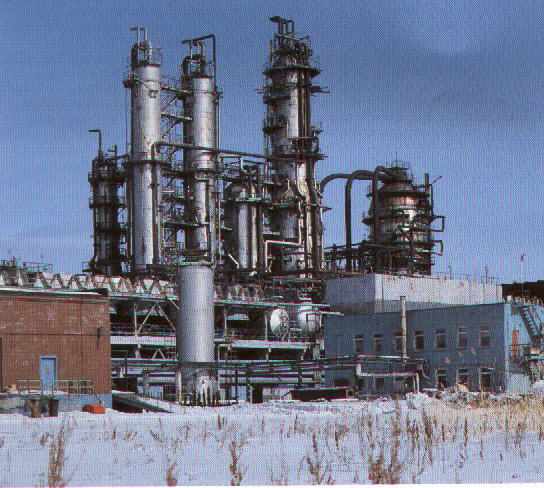 To satisfy the Refinery needs a well-thought and effecttive technical education system for training and developing professional skills of both workers and engineers was established. Technical Lyceum, Training Centre, Chemo-Mechanical College, The University of Omsk, Higher Technical Institutes in Omsk, Moscow and other cities do the training of high-skilled personel using various ways and methods of educating. The trainees study under close-to-actual-work conditions using modern computers and other devices.
A diversified repair service was established to back up operations of complex process units and other installations of the Refinery, which performs all kinds of construction, installation, electrical and other works all on its own without any subcontracting. Long-term planning of preventive maintenance, regular turnarounds and major overhauls, sufficiently available mechanisms with high level of working time and job scheduling and its good quality allow to reduce the time for repairs and to obtain efficient performance of all types of equipment.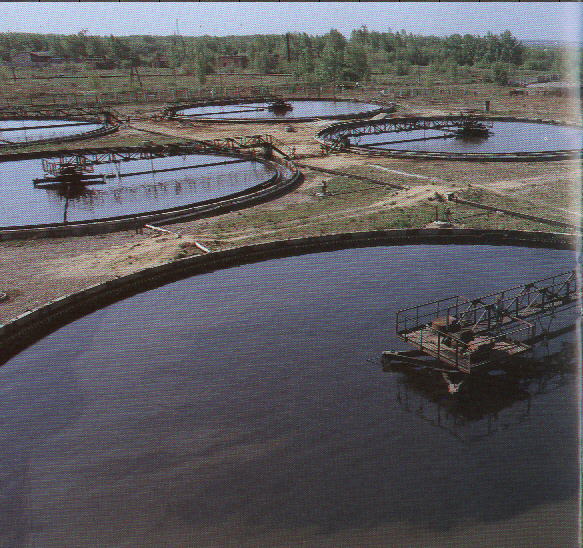 AO Omsk Refinery undertakes substantial measures aimed at solving environmental issues. Efficient wastewater treatment facilities have been built in the recent years. A mobile air monitoring laboratory Ecomobil was bought to run fast analyses of atmospheric air samples; it is equipped with automatic gas analysers, chromatographs and other hitech instruments. The problem of environment recovery is sustained by ecological education programmes developed for Refinery personnel.
Refinery's outpatient clinic and preventive clinic are equipped with most modern medical equipment and offer wide capabilities in assistance recreation for refiners in free convenient time. AO Omsk Refinery provides regular and extensive assistance to health-care institutions of Omsk in purchasing modern medical equipment. Significant welfare activities of the Refinery comprise contributions to religious, cultural and sports organizations of Omsk and Omsk region.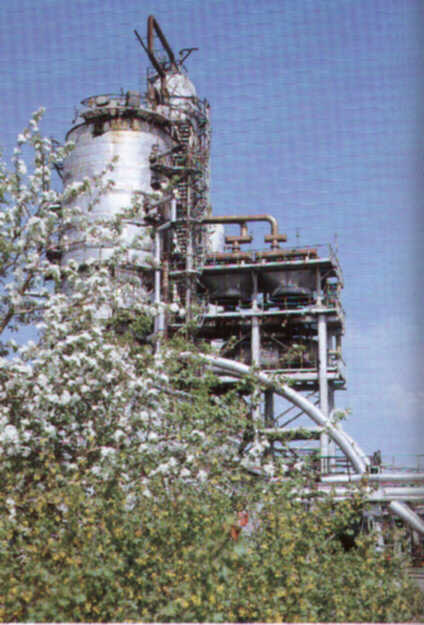 Flowers and vegetables in winter are produced by Refinery agricultural sector which includes cattle-breeding farms, broiler-raising farm and fodder production.
Several thousend children are taken care of and educated in kindergarten. Nice building have been allocated and all necessary conditions created for the purpose.
The Sports Complex of the Refinery includes the first Siberian indoors track and field facilities, a stadium, gymnasium for volley-ball and basket-ball, a swimming pool, ice-hockey ground and football fields. Thousand of refiners and their families spend their free time in these facilities.
The Joint-Stock company constantly works on widening its range of high quality oil and petrochemical products, processed under strict ecological regulations, to completely satisfy the needs of its partners. AO Omsk Refinery supplies industry with necessary products, such as:
fuels for carburettor, diesel, jet and turbine engines;
aromatic hydrocarbons;
mineral oils and additives;
catalysts;
petroleum asphalts;
gases;
a wide range of other products.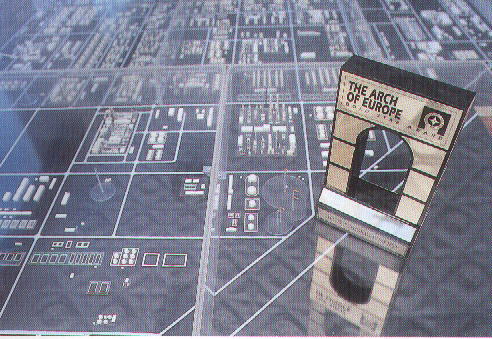 AO Omsk Refinery was awarded with The Golden Arch of Europe for its high quality products and active efforts in Russian and European economy.