Vladimir Sergeev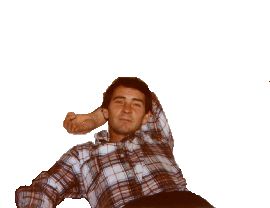 Candidate of physics-mathematical sciences, associate professor
Born July 29, 1948.
Graduated from Tomsk Pollytechnic institute in 1972.
At Chair he works since 1977.
His Thesis was protected in 1981 on the degree of candidate a physicist-mathematical sciences.
Area of scientific interests: Physics and chemistry of plasma.
For a present day he concerns with a scientific problem: Generation of radio-frequency plasma and its parameter management.
Than does it attract you: Possibility of development new intraditional plasma - chemical processes.
Hobby: Fishing.
Music: A.Petrov, À.Malinin, À.Pugacheva.
Literature: Detectives. Hemenguei.
Cinema: White sun to deserts.
Loved flower: Snowdrops.
Loved colour: Blue.
Loved time: Springtime - an awakening a nature.
Loved holiday : may 1.
What five qualities, on Your glance, characterize You as a person: Bona fides, absence mercantilism, constancy of principles, flax.
From what qualities should you like to dispose: Smoking - is harmed for health.
Where and as do you like to repose: On the nature, actively.
In what cities were You : Alma - Ata, Krasnoyarsk, Tomsk, Novosibirsk, Petropavlovsk, Pavlodar, Kiev, Odessa, Moscow, Leningrad, Vilnius, Riga, Penza, Orenburg.
What on Your view must an ideal student be: Student, beside which big part student lifes passes in the university.
But what bad student: Student, which does not come on the exam and does not deprive a time beside the teacher.
What quality in folk You like: Probity .
What quality in folk do not You like: Trick.
Motto: Every day of life must end at least small victory
e-mail: sergeev@phys.omsu.omskreg.ru
644077 Russia
Omsk
prospekt Mira 55à
Omsk State University
Chair of experimental physics