---
Natalya V. Orlova
Associate professor of the Chair of Russian Language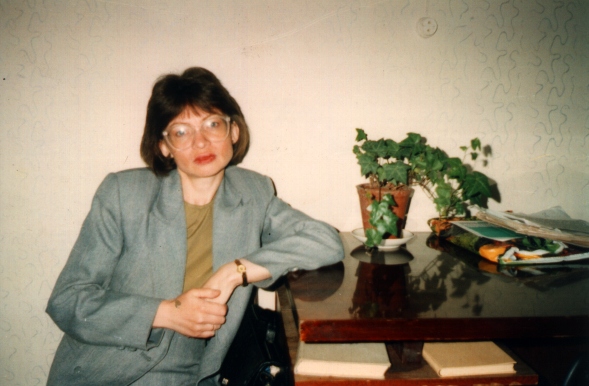 1. Born: May 1, 1959.
2. Education: State University of Omsk, 1981 Post-graduate School at Omsk State
University in 1993.
3. Ph.D. in Philology, assistant professor
4. Article:
Genre colloquial speech and them

«style treatment»: to question about correlation style and genre.(Genre and speech.. Saratov,1997, page 51-56).

Evidences and implies in pronouncements about love.

(Slavonic reading. Spiritual culture and history Russian people, number 5, part 2, Omsk 1995, page 10-16.

Confession and acknowledgment.

(Russian question. History and Modern. Materials of Omsk.).
5. Science interest: language picture peace, speech' s genre, methods indirect expression senses.
6. Hobby: theatre, sport.
---
address: Natalya V. Orlova Ph.D. in Philology, assistant professor Chair of Russian Language Department of Philology Omsk State University 644077 Omsk Russia