---
Galina A.Bobrova

Associate professor of the Chair of Russian Language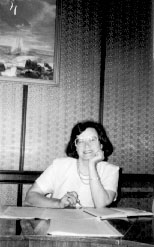 She was born in 1947.

She graduated from Philological Department of Kazan State University in 1970.

She received candidate of Science degree in Philology from Moscow Pedagogical State University in 1976.

Her research interests are in sphere of colloquial speech, semantics and functions parts of speech, expressivity of discourse.

Hobby - reading, gardening, flowers, walk.
---
Galina A.Bobrova Chair of Russian Language
Department of Philology
Omsk State University
644077 Omsk
Russia