---
                          Alexander S. Sychev
               Ph.D.in Philology,associate professor.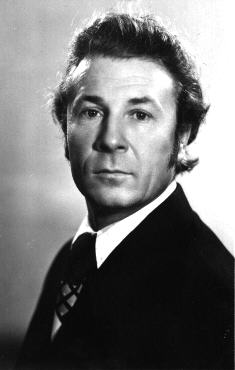 It's important dates of my biography:
  The date of birth: 17.04.1937
   The place of birth: in the village Homutovka of Kursk region.
In 1954 I entered to Moskow State University of M.Lomonosov. In 1954 I graduated from University. In this time I'm Ph.D.in Philology and associate professor.
I have some articles. The some of this are:
1. About problems of study language of local newspaper.//1965
2. About some signs of speeches stamps.// 1970
3. Metaphors in newspaper.// The questions of linguistics// Tomsk, 1977.
4. Original functions of words in newspaper.-Tomsk, 1980.
5. Some style nuancies of function of language means in newspaper.-Omsk, 1998.
I attend to investigation of peculiarities of function of language means in publicistic speeches.
---
                         If  you  share my hobbies and works and would like to talk to me please send to address:
                                                  Dr. Alexander S. Sychev
                                                         Chair of Russian Literature of XX century and Journalistias,
                                                         Department of Philology, .Omsk State University,
                                                         644077, Omsk , Russia.
---
                                                                                                                (c) 1998             
.