---
Vyacheslav A.Filimonov
---
---
---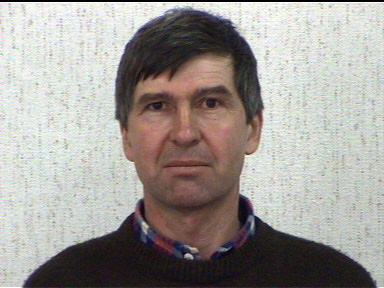 Birthday 21.12.1946
Graduate of Tomsk State University in 1970. Profession: Mathematics. Qualification: Mathematician. Post-graduate of Moscow State Electrotechnical Institut of Connection in 1978 (without seeing). Ph.D. in technics.

Theme of Ph.D.'s dissertation :
Modeling of figures Device of Connection at Computer, 1979
Academic rank:
docent.
Hobby:
East (Language, Philosophy)
Verses
autor's Song
Scientific interests:
artificial Intellect
Technology of collective Work in Oblast of Information technology
Social engineer
Selected publications:
On Problem of Creation information System//.- Novosibirsk: 1987.
Statistical machining Modeling of Means Connection.//- M.: Radio and Bond, 1988.-176 P.( with U.G.Pollyak)
Project intellect Systems of Backing of playing Methods.//- Omsk, OmPI.- 1989.
Information Technology. Introductory course for post-graduates.//- Omsk: publishing OmSU, 1994.- 26 P.
E-mail: filimono@iitam.omsk.net.ru
---
Division of the Software
address:
Department of Mathematics,
Omsk State University,
Pr. Mira, 55-A,
644077 Omsk, RUSSIA