---
Alexander L. Agafonov
---
---
---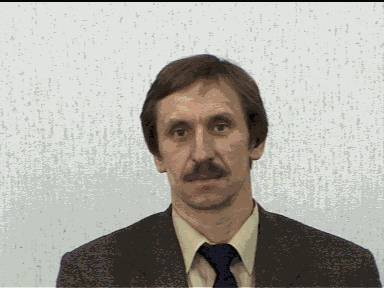 Birthday 27.06.1953
Graduate of Novosibirsk State University in 1976. Mechanics. Applied Mathematics. Post-graduate in 1988. Ph.D. in technics.

Academic rank:
docent.
Theme of Ph.D.'s dissertation :
Recurent Control of Functioning complicated technical Systems.
Scientific interests:
Selforganize Systems
Optimum Models of Indication of Regulation accidental Processs.

Hobby:
Selected publications:
Consistent Analys of Status complicated Systems (unclassical linear Regress). // 10.12.86 , ¹ 8425-Â86.
Recurent linear State the value of Signals in Polycanal System. //-Tomsk, 1987ã.
Modeling of comlicated Systems for Stages of consecutive Trials. // - Nvosibirsk, 1987ã.
Unparameter Metod of rather Disclosure of Change of correlation Function of stationary Streams of Currents. // - Tomsk, 1989ã.
Local-linear Models of Control complicated technical Systems by Index of Quality. // - Novosibirsk, 1990ã.
---
address:
Department of Mathematics,
Omsk State University,
Pr. Mira, 55-A,
644077 Omsk, RUSSIA