Employee of pulpit
Zinaida V. Semyenova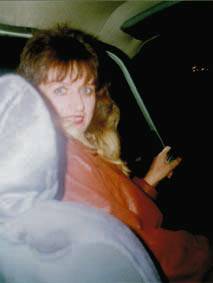 In 1990 has protected a candidate's thesis on professions 13.00.02-a strategy of teaching an informatics on the subject: "Activation of cognitive activity teach on lessons of informatics when using a computer"
With 1994 work as a scientific secretary of union of thesises. To 064.36.04. Advice takes to thesis protection on professions 13.00.02-a theory and strategy of educating mathematician(is expect opening of profession on the strategy of educating informatics).
I Direct Graduate students and cosearchers.
In 1995 was protection to thesises an L.G.Kuznrysova to subjects: "Increasing of efficiency of process of educating mathematician in mathematical classes on the base of use ΘΟΡ", scientific coleader which I'm.
Area of scientific interests:
deepen learning the schoolboys informatics.
Hobby:
I like a nature;
go for mushrooms;
driving a car.