Employee of pulpit
Tatyana A. Shirshova
Was born December 27, 1962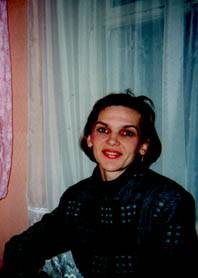 At 1980 years graduated secondary school and has enter on mathematical department of OmSU.
At 1985 years graduated OmSU beginning to work a teacher mathematicians in the secondary school.
With 1990 worked at the pulpit of strategy of teaching mathematicians OmSU.
In 1994 has protect a candidate's thesis on the subject: "Mathematical formation an teenagers with humanitarian aptitudes as a methodical problem (on the example a historian-philological specialization )".
Area of scientific interests:
Problems of contents of school mathematical formation;
The Forms and methods of teaching mathematicians;
Extracurricular work on the mathematician. Original special courses. New forms of savvy competitions;
Diagnostics and development of mathematical aptitudes and abilities.
Some publications:
Needed graft a love for the mathematician teach with the humanitarian intentions// Education teach when educating mathematics. - M. : Education, 1987. - с. 96 - 103 (in coauthorship).
Using the international relationships in Education system of school // Education system of school. - Omsk, 1991. - c. 89 - 91.
Module approach to mathematical specialization in humanitarian classes // pedagogical process Management in colleges. - Omsk, 1992. - c. 160
Mathematics and linguistics // Учебно - методическое пособие. - Omsk: ОмГУ, 1991. - 58с.(in coauthorship).
Significant and logical functions. Standards of mathematical Education. - Omsk: ОмГУ, 1993. - 74 с. (in coauthorship).
Savvy competitions // Учебно - методическое пособие. - Omsk: ОмГУ. 1993. - 30c. (in coauthorship).
Search work in pre high school preparing the researchers // Layered high Education. - Omsk, 1993. - with. 61- 63.
Mathematics by eyes of гуманитария // Thesises regional scientifically-practical conference. - Tomsk: Edition ТГУ, 1994 (in seal).
Ширшова Т.А., Гаврюшина С.П. "Mathematics and cryptography". - Omsk: изд. ОмГУ,1995.
Ширшова Т.А. "Some approaches to shaping профильного (branch) standard on the mathematician." // Standards in formation: problems and perspectives. - M. : ВНТЦИ,1997.
Hobby:
Knitting;
Horticulture;
Walks in the wood on mushrooms;
Home preserving.