Nikolay A. Fedorov

Ph.D. in Pedagogigs
---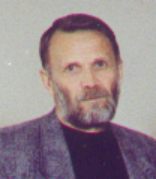 ---
Born May 14, 1941.
Graduate from Blazed-Altaic state pedagogical institute, history faculty.
Post-graduate from Rjazanskiy state pedagogical institute, pulpit of the general psychology.
The candidate's thesis was protected in 1976 on subject "Position of personality in labored conditions of contact".
Associate professor at OmskSU
The Areas of scientific interests:
Semiotics of hidden resources coicidence: the personal myths, life scenario, fairy tales, dreams; the symbols and senses of sufferingses;
facility of stability of personality in conditions manipuljative interaction;
models of checking the consciousness in destructive cults.
And others.

The Main scientific publications:
Mechanisms of Communication and development of Selfconsciousness of Personality.
In the Book: "Social-psychological problems of speeding-up the Society's social development". Moscow. Science, 1989
Motivation, Social Thinking and personal development.
In the Book: "Motivation, aims and intellectual systems". Novosibirsk, 1991
Christianity and psychotherapy.
In the Book: "Facilitating psychology and psychotherapy". Omsk, 1998

There are some other scientific papers, more then fifty.

The Hobby:

Ph.D. Nikolay A. Fedorov
Division of the Pedagogics and Psychology
Omsk State University,
644077 Omsk, RUSSIA