Olga A. Reutova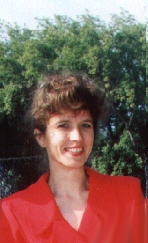 Olga A. Reutova was born in 1961.
She graduated from the chemistry departament of Omsk State University in 1983. From 1997 she is an instructor of the chair of Analytical Chemistry and Petrochemistry.
Some publications :
Dynamics of active sites transformation in HDS-HDA catalyst. Ostrovskii N. M., Gulyaev K. S., Startsev A. N., Reutova O. A.. Canadian Journal of Chemical Engineering, V. 74, December 1996, pp.935-940.
Hobby: travel.

E-mail: reutova@univer.omsk.su